Hookah originated in India. It is initially smoked through coconut shells and bamboo tubes. It is very popular in Arab countries. Hookah Shisha was once seen as "dancing princesses and snakes "; For Arabs, hookah smoking is an absolute delight. Many people have their own hookahs in different places, even some people take private tips with them. The hookahs design are very beautiful hand craft which decorating the house. Like mellow wine and fragrant tea, Hookahs are really hard to resist.
The harm of tobacco to human body is well known, but it is very difficult for smokers to quit smoking. When smoking with hookahs, it can remove most of the harmful substances such as nicotine, and it does not smell flushed or choked. Smoking fruit flavor can give smokers the same enjoyment as cigarettes smoking, but the toxin is reduced to only a small percentage of a cigarette because of the filtration of water. At the same time, because of its strong fragrance and very low nicotine content, hookah also attracts many female smokers, and is considered to be an elegant and attractive fashion product.
Hookah smoking has become a great way for fashionable people to enjoy thier time. You can smoke while playing chess, reading, chatting, watching TV. It can also be used as a nice gift for customers, friends and relatives, leaders, wives, husbands.
The effect of hookah filtering nicotine is very good, but the correct use of water hookah determines the effect of filtering.The application of hookah is becoming more and more widespread.
In the market, the main material for hookah are Glass, Acrylic, Alloy, Copper, Stainless Steel and Plastic. But Glass Material is recognized as most hygienic for smoking. HEHUI GLASS has been specialized in glass hookah making over 20 years.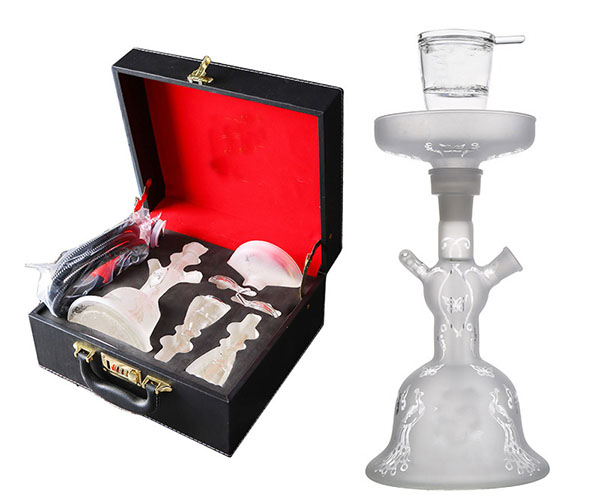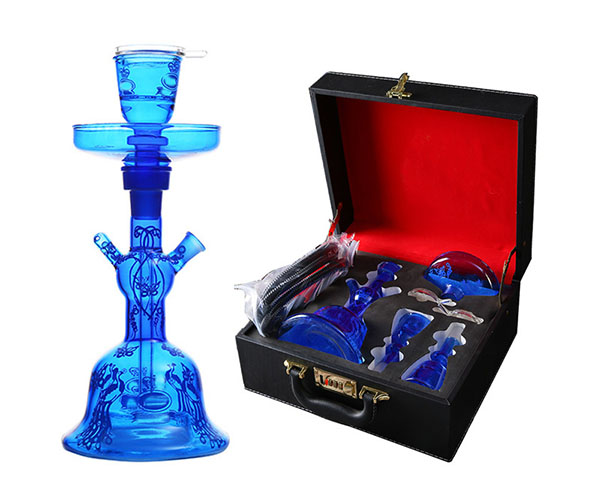 Glass hookah with leather lock bag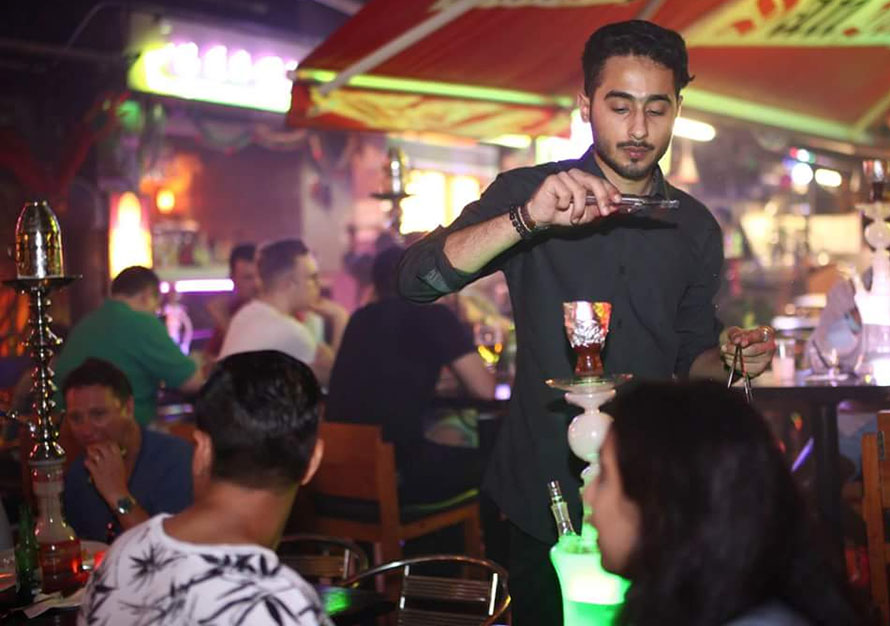 Hehui glass hookahs in hongkong lounge bar
---
Post time: Sep-20-2022