Product Detail
Product Tags
Introducing our new 12" Tall Beaker Glass Bong, perfect for those who value quality and style. Featuring a unique and striking tri-curve neck design, this bong is a must for anyone looking for an exceptional smoking experience Spare parts.Neck design not only looks amazing but also are designed for better filtration and refresh of Smoke.The downstem is 18mm to 14mm, which ensures a smoother strike and helps keep the bong cleaner for longer.
Made of 7mm thick high-quality glass, this bong is durable and perfect for everyday use. The round beaker bottle gives it a classic yet stylish look, while the chrome color variation adds a touch of style to your smoking experience. The air bubble base ensures stability and prevents the bong from tipping over while in use. Comes with a 14mm pipe, the perfect size for both solo and public gatherings.
This water pipe is not only beautiful but also functional. The curved neck design acts as a splash guard, keeping water out of your mouth while providing better grip when delivering water. The tall beaker design ensures there is enough water to filter out impurities for a smoother, more enjoyable hit. The chrome color variation ensures this bong stands out as an eye-catching addition to your collection.
In summary, the 12" Tall Beaker Glass Bong with its triple curved neck is a unique and stylish pipe ideal for solo and group smoking. 7mm thick glass and bubble base for durability. Variations in chrome colors will make the Make it a great addition to your collection.The curved neck design provides better filtration, a clean smoking experience, and acts as a splash guard.Buy it now and enjoy the perfect smoking experience.
| | |
| --- | --- |
| Item Name | Chromed Triple Curved Neck Glass Bong |
| Model No. | HHGB074 |
| Material | High borosilicate glass |
| Item Size | 14mm Joint |
| Color | Clear Or as customize |
| Package | Inner box and carton |
| Customized | Available |
| Sample Time | 1 to 3 days |
| MOQ | 100 PCS |
| Lead Time for MOQ | 10 to 30 days |
| Payment Term | Credit Card, Bank Wire, Paypal, Western Union, L/C |
● Material - Glass
● Joint Size - 14mm Female
● Can be used as a dab rig with Banger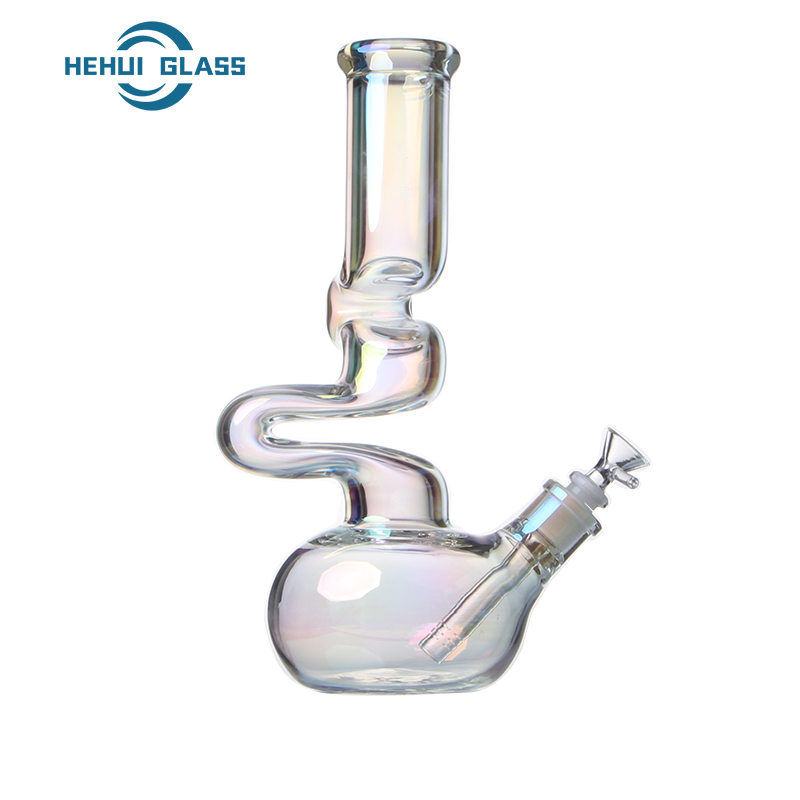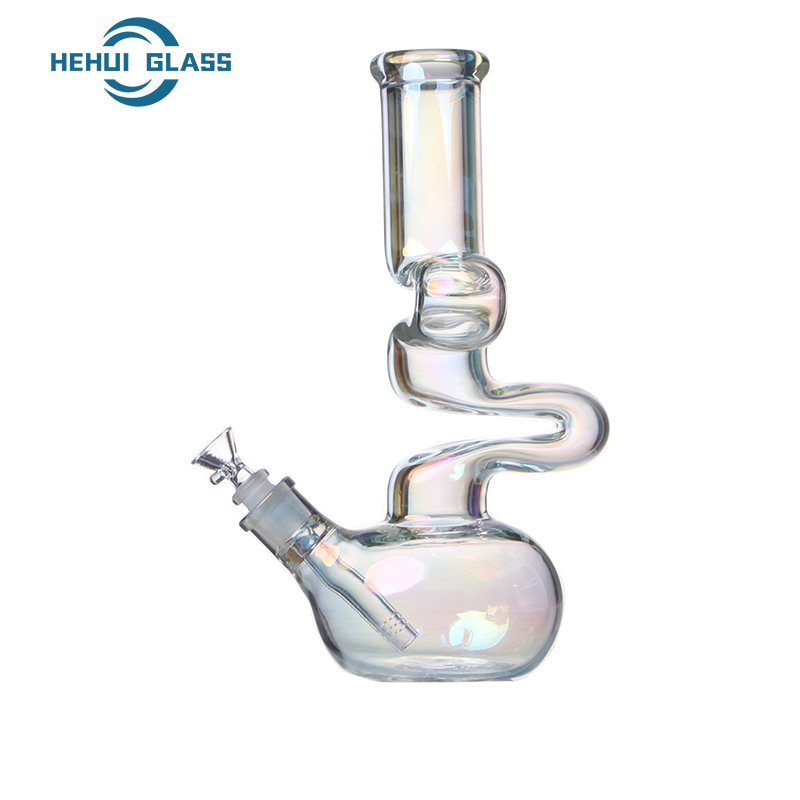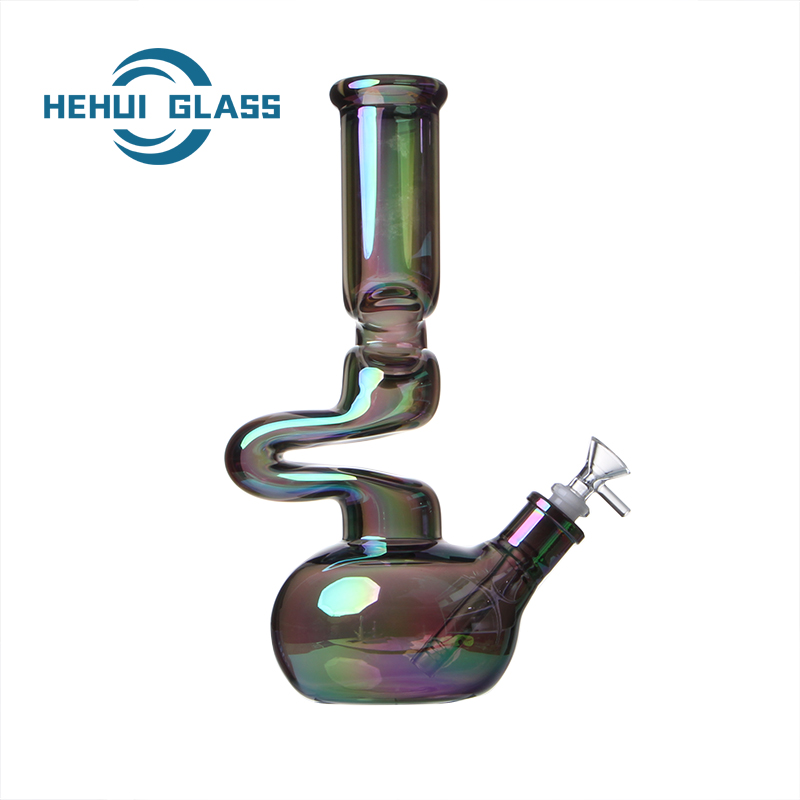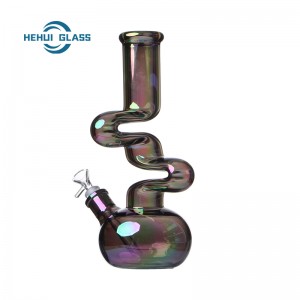 Q: How do I use my bong for dabbing?
A: Using a bong for dabbing is a simple process that requires just a few small attachments to your existing bong. Since concentrates require a hot surface to vaporize, you'll need to attach a Dab Nail (such as a Quartz Banger) to your bong. If you plan on dabbing a lot, we recommend getting a dedicated dab rig as it'll taste better, retain more flavor, and use your wax more efficiently. 
Q: How do I clean my bong? 
A: Keeping your bong clean is vital to its regular maintenance. Smoking out of a dirty bong is unsanitary and is akin to eating from a dirty, crusty plate. Just don't do it. While it may seem intimidating, cleaning your bong is easy. Popular options range from 99% Isopropyl Alcohol and Medium Granule Salt Rocks to dedicated, non-toxic, custom-formulated glass cleaners such as Resolution and Kryptonite Cleaner. DankStops offers dozens of options, including cleaning caps and plugs.
---
Previous:
HEHUI WHEEL PERCOLATOR GLASS BONG
---