Product Detail
Product Tags
This elegant and compact Limited Edition Beaker base Ice Bong by Glasscity is the perfect combination of quality, durability, and reliability, all for a very affordable price. The solid bong is made from high-quality, flame polished black glass and the beaker base design is incredibly stable. It has all the basic features you need in an every day go to bong and will last for years if looked after and maintained correctly.
| | |
| --- | --- |
| Item Name | WHEEL PERCOLATOR Glass Bong |
| Model No. | HHGB052 |
| Material | High borosilicate glass |
| Item Size | 14mm Joint |
| Color | Clear Or as customize |
| Package | Inner box and carton |
| Customized | Available |
| Sample Time | 1 to 3 days |
| MOQ | 100 PCS |
| Lead Time for MOQ | 10 to 30 days |
| Payment Term | Credit Card, Bank Wire, Paypal, Western Union, L/C |
● Material - Glass
● Joint Size - 14mm Female
● Can be used as a dab rig with Banger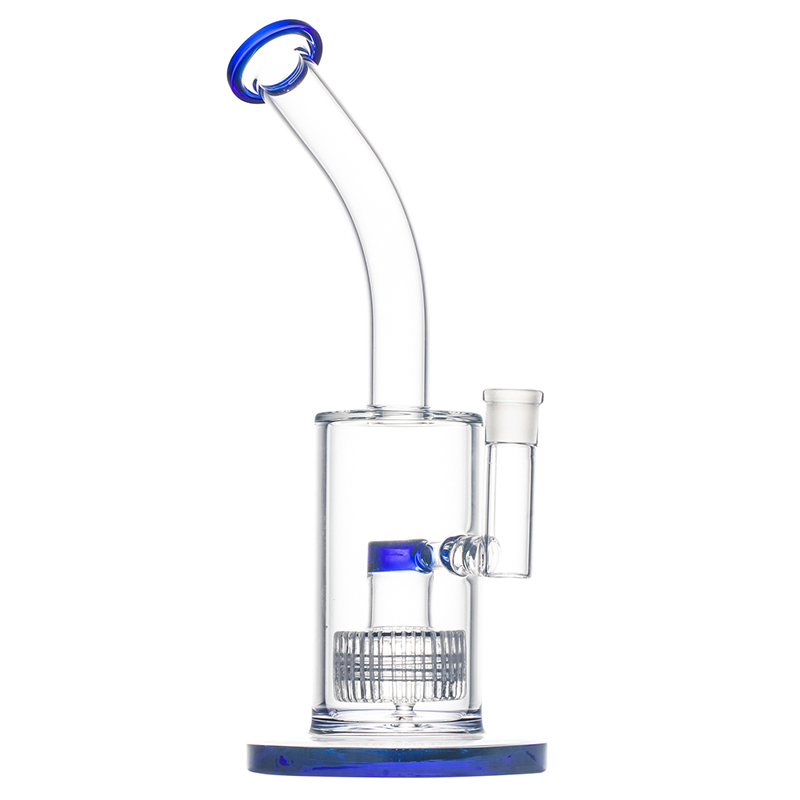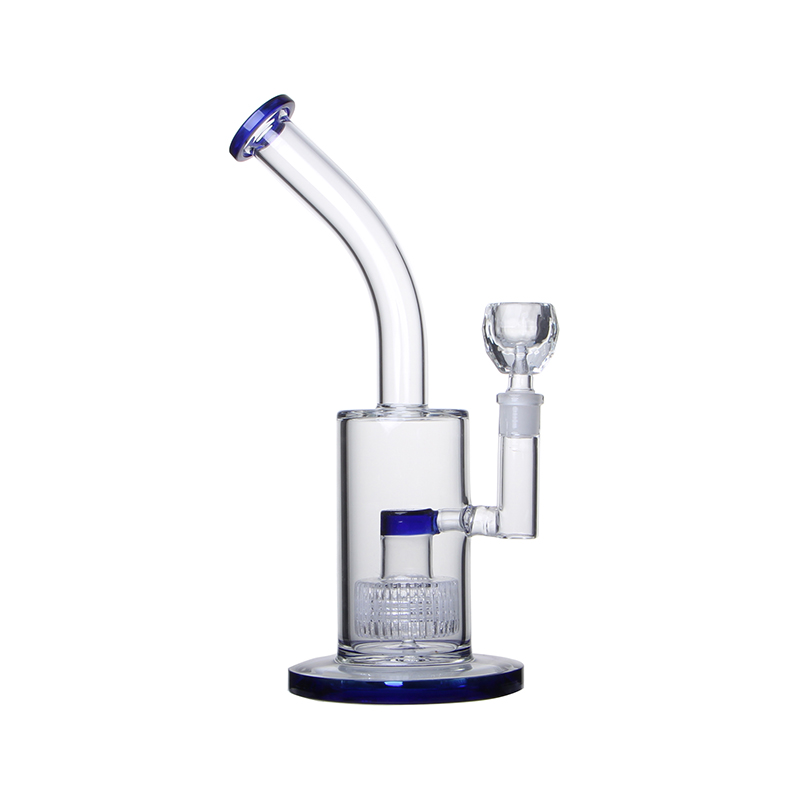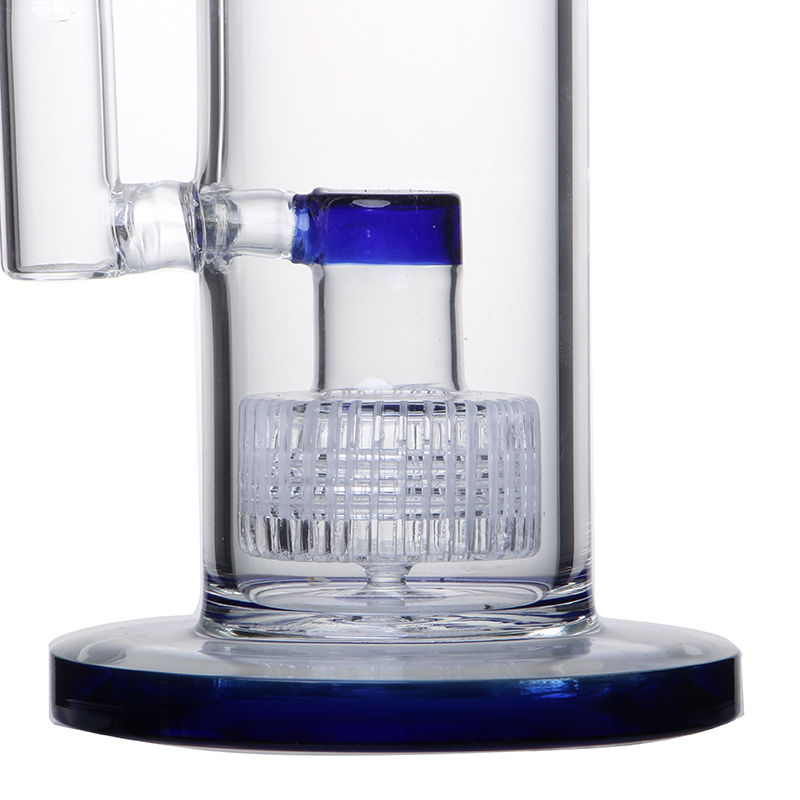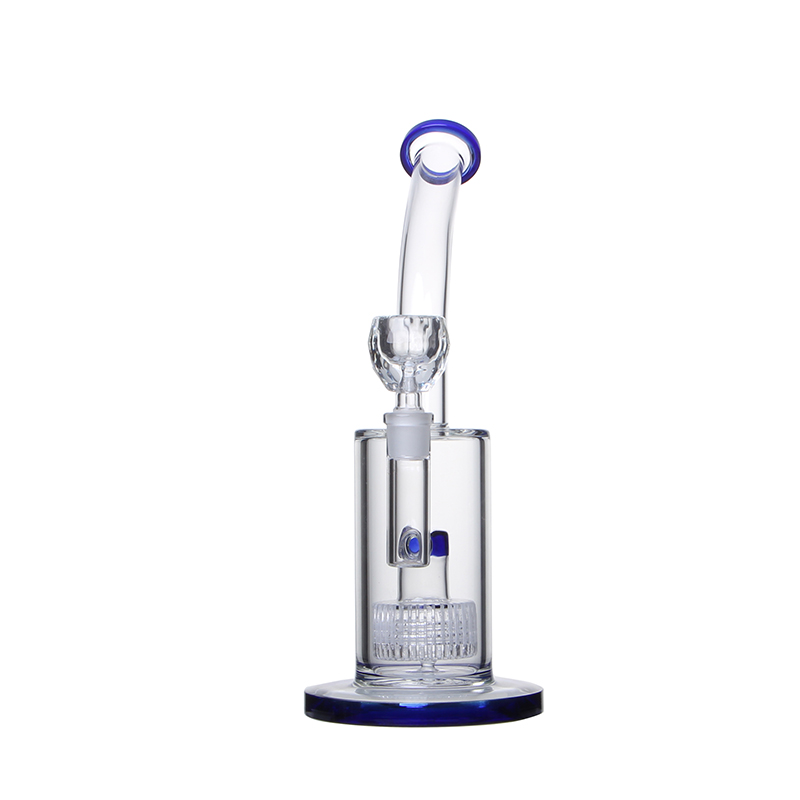 Q: How do I use my bong for dabbing?
A: Using a bong for dabbing is a simple process that requires just a few small attachments to your existing bong. Since concentrates require a hot surface to vaporize, you'll need to attach a Dab Nail (such as a Quartz Banger) to your bong. If you plan on dabbing a lot, we recommend getting a dedicated dab rig as it'll taste better, retain more flavor, and use your wax more efficiently.
Q: How do I clean my bong? 
A: Keeping your bong clean is vital to its regular maintenance. Smoking out of a dirty bong is unsanitary and is akin to eating from a dirty, crusty plate. Just don't do it. While it may seem intimidating, cleaning your bong is easy. Popular options range from 99% Isopropyl Alcohol and Medium Granule Salt Rocks to dedicated, non-toxic, custom-formulated glass cleaners such as Resolution and Kryptonite Cleaner. DankStops offers dozens of options, including cleaning caps and plugs.
Q: How do I hit a bong?
A:Fill up the bong with enough water so a decent amount of the downstem is submerged; too much water and you'll get splashed while smoking, while not enough water leads to a harsher hit. Then, fill the bowl with the desired amount of marijuana. Put the bowl into the downstem, grab a lighter and find a comfy seat on the couch. Grab the bong with your non-dominant hand and hold the lighter with your dominant hand. Light the bowl and put your lips inside of the mouthpiece — you're not taking a sip of water and you're not trying to eat the bong. Suck (don't inhale) so the water bubbles and fills the chamber. When you have the desired amount of smoke, lift the bowl and inhale. Repeat as necessary.
---
Previous:
HEHUI YODA GLASS BONG
---