Product Detail
Product Tags
Introducing the latest addition to our line of premium hookahs - the 5 Ring Design Tall LED Glass Hookah. The perfect combination of elegance and modern technology, this hookah is a must-have for any hookah lover.
Made of the highest quality glass, this hookah measures 550mm (21.65inches) high and features a unique 5-ring design for added charm. The glass is thick and durable, ensuring it will stand the test of time and many smokes to come.
But what really sets this LED hookah shisha apart is its stunning light display. With built-in LED lights, this hookah can turn your smoking experience into an unforgettable sensory journey that will mesmerize you and your guests.
As well as the impressive glasswork and LED lighting, this hookah comes in a complete set including an ashtray and a premium silicone hose set. This means you can start smoking it as soon as it arrives without having to buy any extra accessories.
Overall, the 5 Ring Design Tall LED Glass Hookah is a complete hookah that combines beauty, quality and technology. It's perfect for nights out with friends, parties, or even as a living room decoration. Get yours today and take your smoking game to the next level.
| | |
| --- | --- |
| Item Name | 5 Ring LED Glass Hookah – Modern Style Shisha Set from Germany |
| Model No. | HY-B08 |
| Material | High Borosilicate Glass |
| Item Size | Hookah Height 550mm(21.65inches) |
| Package | Common Safe Carton |
| Customized | Available |
| Sample Time | 1 to 3 days |
| MOQ | 50 PCS |
| Lead Time for MOQ | 10 to 30 days |
| Payment Term | Credit Card, Bank Wire, Paypal, Western Union, L/C |
- 5 Ring LED Glass Hookah – Modern Style Shisha Set from Germany. It is made of 100% glass and includes Glass Bowls,  Tube set.
- This Hookah is easy to clean since it is made entirely of glass and smokes perfectly.
- This Hookah can be used for both decorative and smoking pleasures, providing entertainment for years.
-  Included accessories:
1 x Hookah bottle base
1 x Hookah downstem
1x  Ash plate
1 x  Glass tobacco bowl
1* Glass lid for charcoal holder
1 x  Glass air valve 18.8mm dia size
1 x  18.8mm hose connector
1 x  1500mm length silicone hose
1 x  glass mouth piece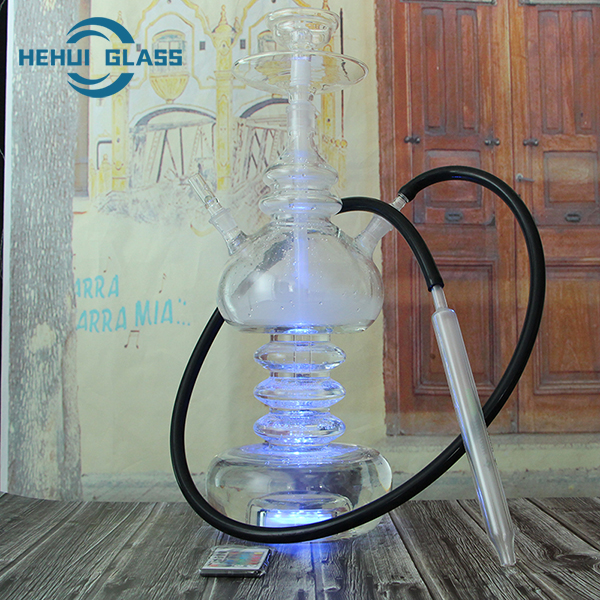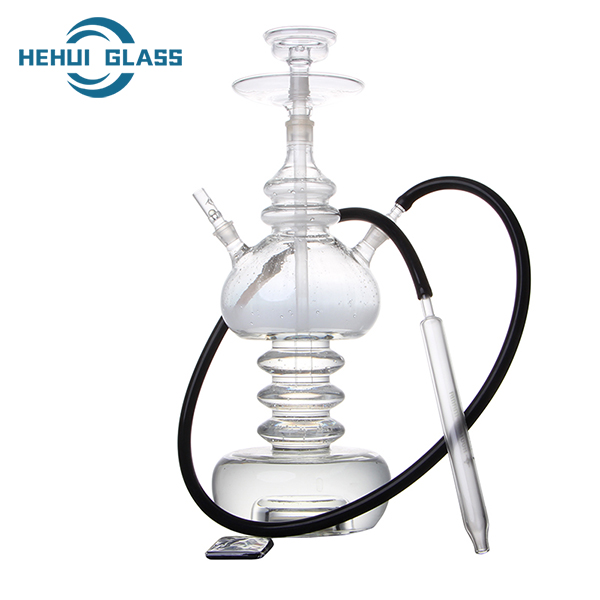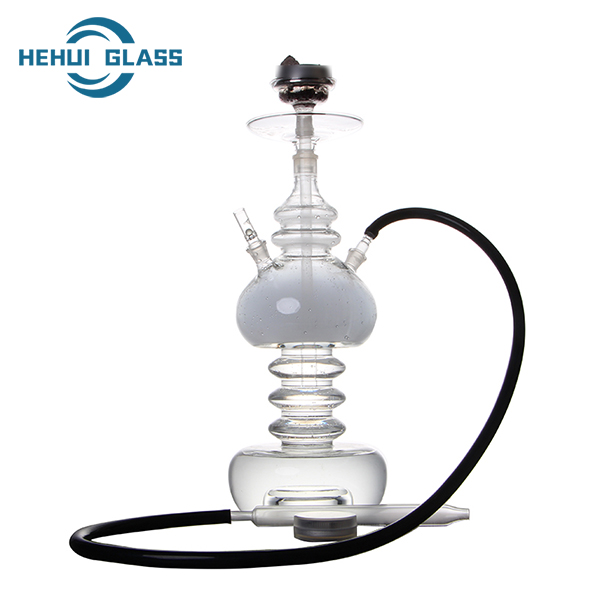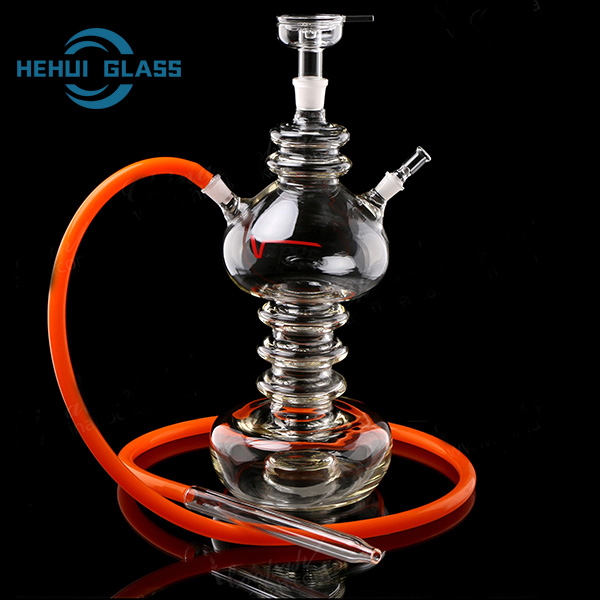 Install steps of  glass hookah
1. Pour the water inside the hookah bottle, make the water height above the top filter.
2. Set the ash plate on the bottle.Put tobacco/flavor(we recommend 20g capacity) inside tobacco bowl. And install the bowl on the ash plate.
3.Put glass lid on the tobacco bowl. Heat the charcoal(recommend 2 pcs square ones) and put the charcoal on the glass lid.
4. Connect the silicone hose with connector and glass mouthpiece and Joint the hose set with hookah as the photo showing.
5.Insert the air valve to the hookah bottle as photo showing.
---
---